Set the layout's skin
A layout is essentially the HTML structure of the website and the skin is the design we apply to the HTML. So far we have seen how to create a layout called 'Home page layout' and a skin 'Deep dive'. We will now link the two, so that whenever an author chooses a given layout, he gets the right skin.
Note: when duplicating a layout the choice of skin is also copied.
Go to Organizer > Layouts. Choose the target layout and click 'Layout Properties'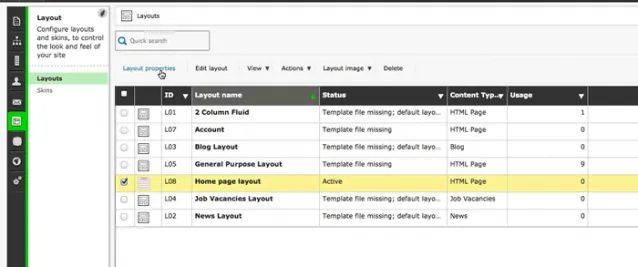 Go to Details tab and click Change skin... button.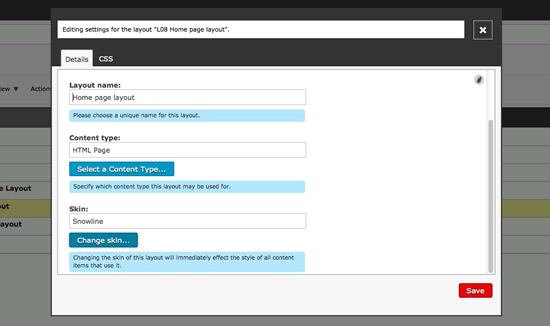 Choose the 'Deep dive' skin.

A warning will appear cautioning that any content items using the previous layout will now adopt the new one. Click 'Save'.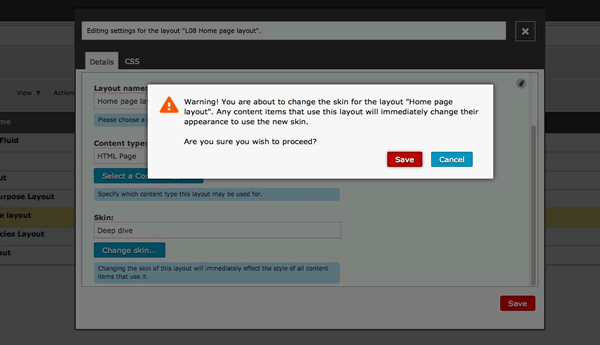 Remember that every layout needs a skin. You should follow the above steps for every layout on your site.